Wanted Sonora Man Arrested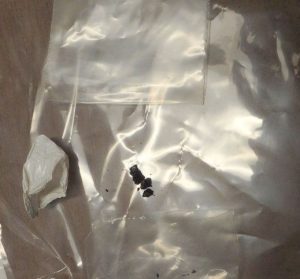 Drugs allegedly found on Nichols

View Photos
Sonora, CA – A sharp eyed Sonora Police Officer recognized a wanted man at a local shopping center and during the suspect's arrest drugs were also found on him.
While patrolling the Crossroads Shopping Center on Sanguinetti Road around 9:45 p.m. on Sunday, an officer spotted a man inside a store he believed was wanted on a felony warrant related to a Post-Release Community Supervision violation. Heading into the business, the officer confronted the man, 59-year-old Jay Nichols of Sonora, and a records check confirmed he was wanted and he was arrested.
During a body search at the jail, Nichols was found to have a small amount of heroin on him that police say he knowingly brought into the facility. The added felony charge of bringing a controlled substances into a jail facility was tacked on to his earlier charges.