Population Dropped Last Year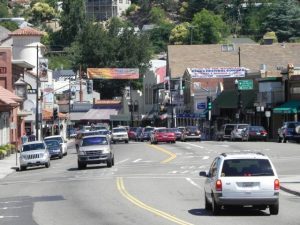 Downtown Sonora

View Photos
Sonora, CA — The Mother Lode lost population over the past year.
The latest estimates from the California Department of Finance show that as of January 1st, Tuolumne County's population was 53,834 and Calaveras County was 44,840. In 2011, Tuolumne County was at around 55,000 and Calaveras County was just over 45,000.
The Department of Finance has also completed a chart projecting the growth rate of the individual counties through the year 2050. The state is projecting that Tuolumne County will have a 10 percent increase, bringing the total population to 60,944 by 2050. Calaveras County, with open areas around Valley Springs and Copperopolis, is projected to have a faster growth rate, increasing the population base by over 50%. The state projects Calaveras County to pass Tuolumne County in overall population, bringing its total in 2050 to 63,926.
The State of California is expected to grow nearly 55% by 2050 from the current 33 million residents to 51 million.