Seven Large Grants To Local Nonprofits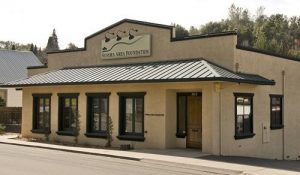 Sonora Area Foundation

View Photos
Sonora, CA – Recently several grants totaling $134,000 were awarded by the Sonora Area Foundation and its supporting organization, the Irving J. Symons Foundation, through the Foundation's competitive grant program. Seven grants were chosen through program, which invites local nonprofits to submit applications for support.
The Youth Sports Foundation of Tuolumne County (YSF) will receive the largest award, $50,000 for field improvements, pending approval of some revisions in the facility use agreement with Sonora Union High School District, which owns the Dome (Dario Cassina) campus.
The grant, funded through the Irving J. Symons Foundation, comes in addition to a $160,000 grant YSF just received from Major League Baseball. The news story about that grant is here. The additional grant will allow YSF to move forward this summer with plans to upgrade and reseed 100,000 square feet of playing fields and renovate the baseball and softball diamonds and dugouts. YSF President Dave Crocker said they need this additional $50,000 to move forward with the project.
In addition to the YSF award, the following grants were funded in recent weeks:
Youth and Community Arts – Plans to launch an after-school youth arts-and-science academy and provide other community arts programs and exhibits earned the Central Sierra Arts Council an $18,000 grant. The council is working with the Tuolumne County Superintendent of Schools office to launch arts and science classes at the Sonora Dome campus later this year.
Community and youth theater outreach – Sierra Repertory Theatre received a $30,000 grant from the Sonora Area Foundation and the Irving J. Symons Foundation to help continue a variety of community and youth outreach efforts over the next 12 months. These include student matinees for local schools, benefit theater nights for local nonprofits, and donated and discounted tickets for students, youth, families and seniors and community groups.
Tuolumne Park – An $18,000 grant toward efforts to clean up and improve vacant land next to the Tuolumne library and youth center. The Tuolumne Park and Recreation District, which owns the site, plans to add walking paths, benches, picnic tables and other improvements to create what it calls "a peaceful sanctuary."
Sonora High weight room – $10,000 grant to the Wildcat Club. They plan to replace and upgrade equipment this summer, when the school moves the weight room to a new location on campus.
Transitional home windows -$3,900 from the Irving J. Symons Foundation will help replace windows in the transitional home operated in Tuolumne by the Amador Tuolumne Community Action Agency. The house provides homeless families with up to a year of shelter (they pay rent on a sliding scale) while they save for more permanent housing.
Interfaith computer upgrade – $5,000 to help pay for six computers, a server, two printers, a copier and training for staff and volunteers to help job seekers.
The Sonora Area Foundation was established in 1990, and its mission is to strengthen the community by promoting philanthropy through assisting donors, making grants and providing leadership. For more information on grant applications or the establishment of a donor fund, contact the Foundation at 209-533-2596 or through its website www.sonora-area.org Ed Wylie also writes a blog available here.