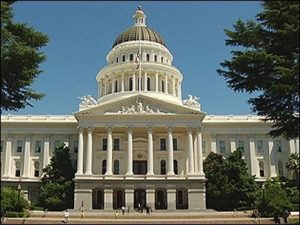 California Statehouse

View Photos
The number of people nationwide seeking unemployment benefits dipped last week to the lowest level in six weeks.
The Associated Press reports that weekly applications dropped by 14,000, down to a total of 374,000.
However, California was one of the state's that went in an opposite direction. The number of people seeking unemployment benefits was up by 8,200. The main reason cited was a loss of jobs in the service sector. Other states that saw an increase in requests include New Jersey, Massachusetts, Michigan, Connecticut and New York.
Tuolumne County's unemployment rate for May was 12.3 percent and Calaveras County was 12.9 percent.