Weekend Calaveras Accidents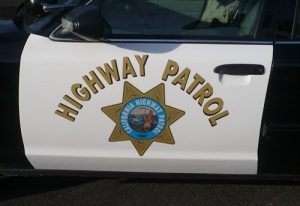 CHP Patrol Car Logo

View Photos
Calaveras, CA – The CHP reports several accidents over the past weekend in Calaveras County.
Near Moaning Cave Road, west of Parrots Ferry, Michael Tate, 54 and his passenger Ruht Tate, 42, were in an accident. Both are from San Jose, their motorcycle turned to the right too much and went off the road. They reportedly rolled over and collided with the dirt shoulder. Both were taken to Mark Twain Hospital with minor injuries.
Leland Swindell, 65, of Concord was driving a 2003 Toyota Tundra westbound on Highway 4 at 30 miles per hour but drifted out of his lane. He went into the other land, across the north paved shoulder and struck a tree stump. Then he entered the parking lot of the "Simply Delicious" café, collided with a large tree, wooden post and a parked vehicle. Swindell was airlifted to Doctor's Medical center in Modesto with Moderate injuries.
Adrian Reyoso, 24, of Altaville was taken to Mark Twain Hospital with minor injuries after falling asleep at the wheel. CHP reports that he felt himself nodding off while driving his truck Eastbound on Highway 4 heading toward Arnold. He drifted to the left, across traffic, and over the north embankment. Several trees were hit before the vehicle stopped approximately 20 feet over the north embankment.