Traffic Alert: Motorists Delays In Tuolumne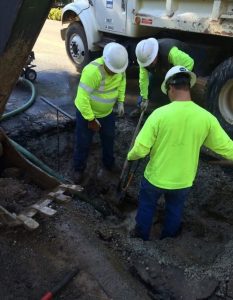 T.U.D. officials repairing waterline

View Photos
Tuolumne, CA – Improvements to a water pipe will slow traffic on a main thoroughfare in Tuolumne City all next week.
Tuolumne Utilities District (TUD) will be upgrading the water distribution system for the community with funding from the state. The project will replace 2,000 feet of outdated water main and improve water quality, according to TUD officials. They add that the new pipe material is far more durable than the existing main and will greatly increase the resiliency of the entire water system for years to come. This improvement will be paid for by a $400,000 Department of Water Resources grant.
Traffic will be impacted starting Monday, May13th through Friday, May 17th on Carter Street with intermittent road closures between Willow Ave and Bay Street. The hours of operation are from 7 a.m. to 4 p.m., each day. TUD officials ask motorists to drive with caution around personnel and equipment in the cone zone areas.