Sonora High School Bond Measure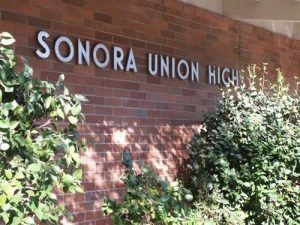 Sonora High School

View Photos
Sonora, CA –Tuesday, June 26th, the Sonora Union High School Board will discuss a resolution to authorize a school bond measure be put on the upcoming November ballot. So far the proposal is for $23 million of general obligation bonds.
The bonds will raise money designated for modernization, renovation, construction, furnishing and equipping of the school's facilities. Funds could also be used for payment and/or prepayment of school facility leases. The resolution states that the School Board has "identified detailed facilities needs of the District and has determined which projects to finance."
As stated in the Resolution, the bonds are to:
"Modernize, construct and renovate outdated classrooms, restrooms and school facilities; repair or replace leaky roofs; increase student access to computers and modern technology; repair or replace deteriorating plumbing systems; make health, safety and handicapped accessibility improvements; and modernize the library."
The administration of the bonds would be by an independent citizens' oversight committee. As currently proposed, the bonds would not be used for teacher or administrator salaries or other school operating expenses.
The Board has to pass the resolution with a two-thirds majority vote and then the public has to pass the bond measure with at least 55% in favor before the bonds can be issued and sold.