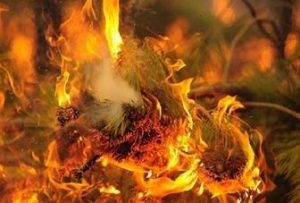 Generic Fire Photo

View Photos
Groveland, CA — Expect some smoke in the Groveland area this week. CAL Fire officials will be conducting a training exercise at the Crook Ranch.
The ranch is located along the Rim Truck Fuel Break, which helps provide protection for communities like Groveland, Big Oak Flat and Pine Mountain Lake. Officials will train on the technique of "fighting fire with fire." They will be reducing the fuels and knocking down aggressive noxious weeds. The training exercise will be held this Tuesday through Thursday and approximately 100 acres will be burned.
The site is located off Ferretti Road near Phalen Morgan Road. To view a map of the area, click here.