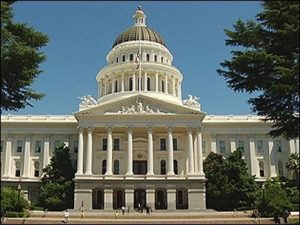 California Statehouse

View Photos
Sacramento, CA — Competing tax hikes will appear on California's November ballot.
The Secretary of State's Office reports that a measure pushed by Governor Jerry Brown has qualified, and it would increase the state's sales tax, and income tax on earners making over $250K.
A second ballot measure is championed by political activist Molly Munger, and would increase income taxes by 0.4% for the lowest earners in the state, and up to 2.2% for those making over $2.5 million.
Proponents of both ballot measures say that they would help struggling schools.
Governor Brown had earlier indicated that he hoped only one tax measure would be on the ballot in order to avoid any confusion.