Local Need For Volunteers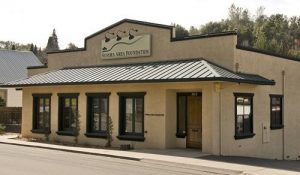 Sonora Area Foundation

View Photos
Sonora, CA — Ed Wyllie, the Executive Director of the Sonora Area Foundation details opportunities for Mother Lode residents to help others.
Wyllie notes that although, for most, it is time for summer fun and recreation, there is still a need to feed the hungry. He cited Beetle Barbour, Housing Resources Director for the Amador Tuolumne Community Action Agency, who reported 381 homeless persons in their 2011 Tuolumne Homeless Count. 178 of those were dependent children and 9 were unaccompanied youth under the age of 18.
Wyllie's new "How About You" blog details things Mother Lode residents should consider this summer regarding helping others in the area. The blog is posted here.
Sonora Area Foundation's summer newsletter features an article written by Amy Nilson about local charities that work hard throughout the year to bring food to those in need and have recently received grant funding from the Foundation to assist in those efforts. For her story visit their website here.