No Burning In Tuolumne and Calaveras Counties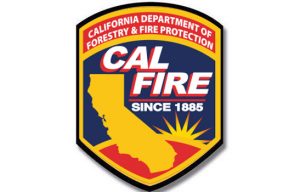 CAL Fire Logo

View Photos
Starting next week all burn permits are suspended on Monday, June 18 at 8am.

CAL Fire says any permits issued for after that date are cancelled. They say residents wanting to burn landscape debris on their property will only be allowed to do so for health and safety reasons which CAL Fire will have to be inspected and approve.
Also, Project Burn Permits may be issued by the department whenever it can be shown burning or open flame is essential for reasons of agriculture emergencies, public health, safety and welfare.

Campfires are allowed in designated campgrounds with permission of the proper authorities.
CAL Fire says weather conditions will continue to be monitored and the suspension could be lifted if we get soaking, wetting rain conditions in the area. They say typically that won't happen until October or November.
CAL Fire says this is one way of preventing wildfires. They also recommend recycling, chipping or composting instead of burning during this time. To get more information on alternatives you can click here.