Calaveras Seeking Public Input To Prioritize Road Repair Projects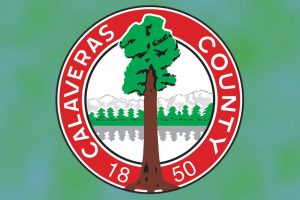 Calaveras County Seal

View Photos
San Andreas, CA — Public works officials in Calaveras County are holding the first of several outreach events to hear about the state of residents' community roads.
Next Monday, May 13th a public workshop concerning the CSA 1 Rancho Calaveras area roads will run from 5 to 6 p.m. at Rancho Calaveras Club House (3995 S. Hwy 26) in Valley Springs.
During the session, residents within the CSA 1 boundaries will be asked to provide their feedback on roadway conditions through questionnaires and other input-gathering tools.
The results will be used to compile a report that will, during a subsequent 30-day posting, be supplemented with additional comments. The content will be used to help county staff prioritize local road maintenance projects with a final report to be presented to the board of supervisors for its approval.
Public Works officials have signaled other meetings were in the works that include CSA 2 Barr XX in Angels Camp; CSA 4 Diamond XX in Copperopolis; also CSA 8 Spring Hills in Mokelumne Hill.
Anyone with questions should call Public Works at 209 754-6401.