Russell: Some Races "Too Close To Call"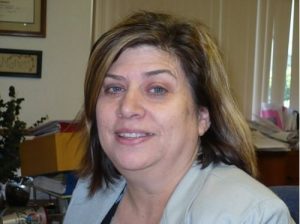 Debi Bautista

View Photos
Sonora, CA — Tuolumne County's election official Debi Russell says 2,700 vote-by-mail ballots still need to be counted, and there are an additional 400 provisional ballots.
The vote-by-mail ballots were either dropped off at polling locations yesterday, or received by mail late in the afternoon. Provisional ballots are primarily those which polling officials had questions about, and still need to be checked out and certified. Russell says the ballots will be tabulated over the next few days, and the final results will not be known until around Friday. Russell says she will focus her attention on Districts One and Five because they have races still in play.
Contests that are too close to call include the Supervisors District One race where second place finisher Liz Bass leads Jim Hildreth by only 13 votes. In the District Five race, Karl Rodefer must receive 50 percent plus one in order to avoid a runoff election. Currently Rodefer has an even 50 percent.
There is a smaller chance that the Sonora City Council race could shift. Third place Bill Canning leads Dave Sheppard by only 38 votes.
We will keep you updated as additional results come in throughout the week. Click on the myMotherLode.com Election Section for a complete list.