Full-time Spine Care In Mother Lode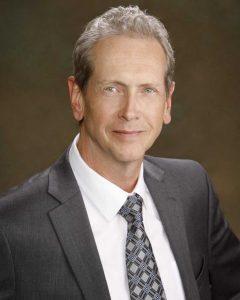 Orthopedic Spine Surgeons Joseph Grant, M.D.

View Photos
Sonora, CA – Mother Lode residents who suffer from back ailments will no longer have to travel to get relief.
Northern California Spine Institute, which practiced part-time locally, is opening its doors in Sonora full-time.
"Adventist Health Sonora is truly blessed to have the experts at Northern California Spine Institute expand spine care for our community," says Michelle Fuentes, President at Adventist Health Sonora. "Patients can get the care they need, including complex spine surgeries, without having to travel, which is a tremendous asset for a rural area like ours."
The NorCal Spine Institute is now open Monday through Friday in the Adventist Health Sonora Professional Building in Sonora with Orthopedic Spine Surgeons Joseph Grant, M.D., and Kevin Booth, M.D. able to perform surgeries at the hospital. They will continue their partnership with Physical Medicine and Rehabilitation specialist, Garth T. Greenwell, D.O., who already provides pain management and therapies full-time in the area. Dr. Greenwell advises, "This will allow us to provide a higher level of spine care," he says.
"I am looking forward to spending more time in Sonora and serving this community, which I have really grown to love," explains Dr. Grant. His partner, Dr. Booth agrees and says, "This is a fantastic opportunity to bring university-level spine care to the community."
For further details on the institute and services it provides call 866-999-6274.