Man Charged With Assaulting Children, Including With 'Deadly Weapon'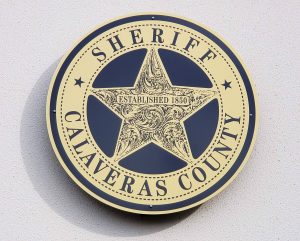 Calaveras County Sheriff Department building logo

View Photos
San Andreas, CA — A man was jailed after brawling with a juvenile victim and attempting to rundown another with his vehicle.
Calaveras County deputies responded Monday morning around 8:15 to the 200 block of West Saint Charles St in San Andreas for report of a physical fight. According to Sgt. Greg Stark, deputies discovered that the suspect was 40-year-old David Knaak of San Andreas. One juvenile was taken to the hospital for treatment of injuries suffered in the physical assault. Although Knaak left the scene prior to the deputy's arrival, he was later arrested without incident at his residence.
Knaak was booked into the Calaveras County Jail on felony charges of assault with a deadly weapon, his vehicle, and inflicting injury upon a child. He was assigned a $70,000 bail. The case remains under investigation. Anyone with pertinent information regarding the incident should call the sheriff's office at 209 754-6500 and ask to speak with the detective handling the investigation.