Work Disrupts Traffic On Lyons Street And Tuolumne Road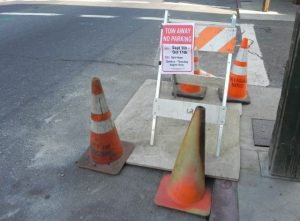 Road work signs

View Photos
Sonora, CA — A couple of projects will impact traffic today on a pair of highly traveled roads in Tuolumne County.
The Tuolumne Utilities District is installing a new sewer lateral on Lyons Street in Sonora between 8am-3pm. Lyons Street is closed between Hope Lane and Lyons Bald Mountain Road, so travelers will need to find an alternate route. The work is only anticipated to take one day.
In addition, a Tuolumne County road crew is removing roadside vegetation along Tuolumne Road between Lambert Lake and Terrace Drive.
That effort will run today through Thursday, between 8:30am-3pm. Motorists on Tuolumne Road should be prepared for 10 minute delays.