9,702 Signatures To Restore Hetch Hetchy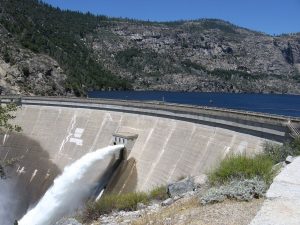 Hetch Hetchy Reservoir

View Photos
San Francisco, CA — A petition drive began today to qualify an initiative for the November ballot to restore Hetch Hetchy Valley.
The Yosemite Restoration Campaign has until July 9th to collect 9,702 signatures from San Francisco voters to qualify the Water Conservation and Yosemite Restoration Initiative for the November ballot.
The ballot measure would require the city to create a comprehensive water plan and to allow Hetch Hetchy Valley in Yosemite to be restored. Before the plan could be enacted, voters would approve the plan proposal in November 2016.
Mike Marshall, Director of the Yosemite Restoration Campaign, states; "Our message to San Francisco voters is simple: If we waste less water we can save a national park. Like John Muir's original journey to Yosemite, we will only get there if we take the first step." The drive was launched today in memory of the 144 year anniversary of John Muir embarking on his first hike to Yosemite.
B.J. Griffin, Former Superintendent of Yosemite National Park from 1995-1997 stood with environmental and conservation groups in support of the effort. Griffin states, "This initiative is the first step toward creating a second Yosemite. Our national parks have enormous spiritual, emotional, physical, and recreational value to the American people." He added, "Yosemite is the 'Gold Standard' of our national park system."
Former Yosemite Superintendent Griffin was joined by Mike Marshall, Director of the Yosemite Restoration Campaign and Ron Sundergill, Pacific Region Director for the National Parks Conservation Association, which is backing the initiative along with environmental groups such as Friends of the River and the Sierra Nevada Alliance.
San Francisco's Hetch Hetchy Water System is a major employer in southern Tuolumne County.
For details, comments, and local politician's views read "Hetch Hetchy Ballot Measure"