Calaveras Woman Arrested For Passing 'Funny Money'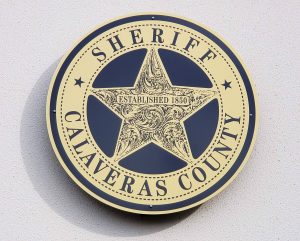 Calaveras County Sheriff Department building logo

View Photos
San Andreas, CA — A local woman who attempted to buy gas and snacks with a fake $100 bill is now facing felony charges.
According to Calaveras County Sheriff's spokesperson Sgt. Greg Stark, 57-year-old Debbie Ann Coonce of Railroad Flat was at a San Andreas gas station on Friday when she attempted to pass the phony currency.
He adds, "Deputies on the scene believe that she knew what she was doing with the counterfeit bills. Our investigative unit is taking over…looking into connections with other counterfeiting activities in the area."
Anyone with possible information about the case should call the sheriff's office at 209 754-6500.