Calaveras Fire Fought From Ground And Air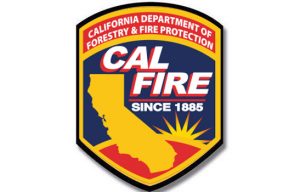 CAL Fire Logo

View Photos
Calaveras County, CA — There is a vegetation fire in Calaveras County.

It is reportedly in the area of Tryon Ranch near Dogtown Road.
Crews are attacking the flames from the air and ground.
Initial reports are that the fire is about 3 acres in size.
No reports about any structures at risk at this time.
Update: The flames have been contained. It took crews over an hour to get control of the blaze. A helicopter flying over the Tryon Ranch area spotted the fire. That helicopter dropped water on the flames and 7 fire engines sprayed the blaze on the ground. The fire was about 3 acres in size. No structures were at risk.