Travel Delays On Highway 4 Near Big Trees State Park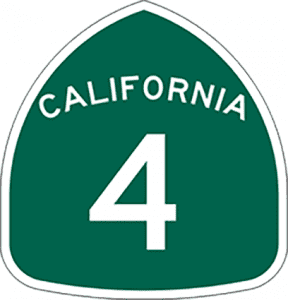 Hwy 4 Icon Caltrans Image

View Photos
San Andreas, CA — Motorists should anticipate ten-minute traffic waits along a nearly two-mile stretch in the Arnold area this week as Caltrans crews get back to a retaining wall installation project.
The chore, among Caltrans' spring construction projects in the Mother Lode, is one of several improvements along the Highway 4 corridor near the Big Trees State Park entrance.
Besides retaining walls for sediment control, work scope has included improved culverts and drainage systems, and re-constructed roadside shoulders just west of the park entrance. Guardrail work and some additional drainage and grading still needs to be done. According to Caltrans officials, the project work should be complete by sometime this fall with cone zones scheduled for weekday hours this week from 6 a.m. until 5 p.m. K.W. Emerson, Inc. of San Andreas is the contractor.
As always, the work schedule is subject to change in the event of traffic incidents, weather, availability of equipment and/or materials and construction related issues.