Don't Miss Your Chance To Vote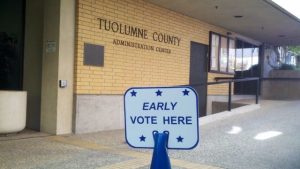 Tuolumne County Voting

View Photos
Sacramento, CA — If you want to vote in the primary election don't miss the deadline.

Monday is the cut off for registering to vote in the June elections. You can pick up voter registration forms at your local post office, library or county elections office and then mail it. Easier yet, file online by clicking here.
Voter registration closes 15 days before each election in California.
You must re-register to vote if you move, change your name or political party. If you are not sure you are registered to vote, you can click here.