Derailing The High-Speed Rail Project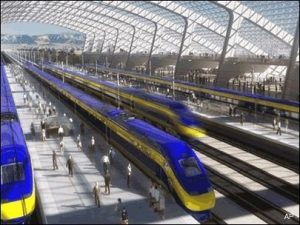 HSR

View Photos
Sacramento, CA — There is a push to put the brakes on the High-Speed Rail Project.

A group lead by former Congressman George Radanovich is trying various ways to halt all spending on the rail. That includes stopping the state from incurring additional debt or spending any federal, state or local funds. It also terminates all agreements entered into by the state for the high-speed rail project, except those agreements related to repaying outstanding bonds.
The group claims this will save the state over 700 million dollars.
They need nearly 550-thousand signatures to get it on the ballot.