Man Arrested After Making False Shooting Report In Twain Harte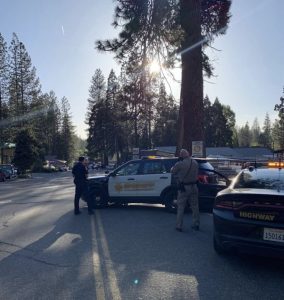 False Shooting Report Investigation In Twain Harte

View Photos
Twain Harte, CA — There was a heavy law enforcement presence in Twain Harte last night after a man called in a fake report about shooting.
The Sheriff's Office received a call at 5:30pm that there was a shooting at the ACE Hardware Store and "numerous people were running about." The Sheriff's Office, CHP, fire and EMS responded, and closed the road in front of the business.
Sheriff's Office spokesperson, Sgt. Andrea Benson, says, "A search was conducted and it was determined that no shooting had occurred. The reporting person, 23-year-old Daniel Scott, was believed to be under the influence of methamphetamine."
Scott was evaluated by officials and then booked into Tuolumne County Jail for being under the influence of a controlled substance and filing a false police report.