Smokey Skies Near Groveland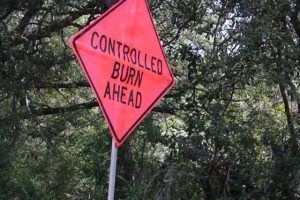 Monitored fire

View Photos
Groveland, CA — Don't be alarmed if you see smoke filling the skies on Highway 120 near Groveland.
The Ranger District is planning to light up a 212 acre for a prescribed burn tomorrow weather permitting. The size of the blaze may vary with weather, fuel moisture conditions and burn days. Fire officials say these low intensity burns enhance wildlife habitats, reduce forest fuels and help in them fight the flames in the event of a real fire breaking out.
The burn will take about 4 to 6 days to burn.
Update: The Groveland Ranger District says they do not anticipate the smoke interfering with the kick off of the fourth stage of the Amgen Tour in downtown Sonora as the first fire won't be ignited until around 2pm.