Two In Stolen Car Arrested In Jamestown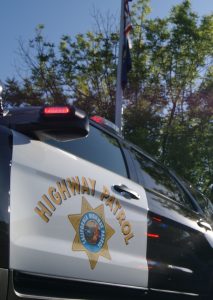 CHP patrol car

View Photos
Jamestown, CA – Two men were taken into custody not only for occupying a stolen vehicle, but for what was found inside it as well.
While on late night patrol recently, CHP officers monitoring vehicles along Highway 108 near Fifth Avenue in Jamestown spied a Ford Mustang that was missing its registration year and month tabs. Pulling in behind the car, a check of the license plate number revealed that the vehicle had been reported stolen from San Jose.
Turning on the patrol lights and siren, a traffic stop was made with two occupants found inside the vehicle. Behind the wheel was 56-year-old Cesar Chan, and in the front passenger seat was 32-year-old Sokchean Phe; both from Modesto.
A search of the car turned up burglary tools and methamphetamine. The pair was arrested without incident. Chan faces possession of a stolen vehicle and driving with a suspended driver license; while it was determined the burglary items and drugs were Phe's property. Their bail was set at $10,000 each.