Update: Firefighters Respond To Escaped Debris Burn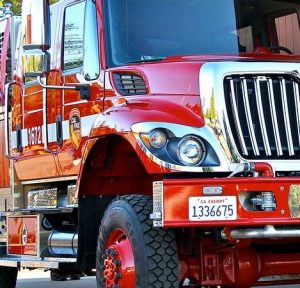 CAL Fire truck

View Photos
Update at 2:03pm: CAL Fire officials report that an escaped debris fire in western Calaveras County has been contained.
Although a structure was briefly threatened, firefighters were able to get lines around it. Earlier, the size was estimated at about an acre but an official measurement is still pending. Again, the incident was located in the 3700 block of Harper Street in Valley Spring near New Hogan Lake. The cause is still being investigated and no word yet on whether there will be a citation issued.
As of May 1, burn permits are required and burning allowed only on permissive burn days, which it is today.
In recent weeks there have been several escaped debris burns reported of which firefighters have assisted in order to contain.
Original Post at 1:55pm: San Andreas, CA — Multiple units are responding to an escaped burn brush fire in western Calaveras County.
The incident is reportedly in the 3700 block of Harper Street, Valley Springs, located between Rancho Calaveras and New Hogan Lake.
The report came in late in the one o'clock hour. According to CAL Fire officials the blaze is currently estimated at an acre with a slow rate of spread and may be threatening a structure. We will bring you more details as they come into the news center.