Angels Camp PD Shortens May Lobby Hours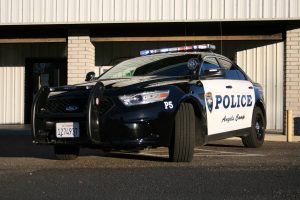 Angels Camp Police Department

View Photos
Angels Camp, CA — Angels Camp Police officials say a temporary staffing shortage has led them to operate their lobby on a reduced schedule for the next few weeks.
Now through Monday, May 20, the police department lobby will be open Mondays, Wednesdays and Fridays from 8 a.m. until 5 p.m. and closed altogether on Tuesdays and Thursdays. It is also closed on weekend days, as per its general schedule.
Notably, the Calaveras County Fair and Frog Jump Jubilee, Angels Camp's largest annual event, is May 16 through 19, which is within the reduced lobby hours window. Coming up after the current schedule of limited hours is the always busy and visitor-heavy Memorial Day Weekend, which this year kicks off Friday, May 24 and runs through Monday, May 27.
Officials note that, as always, you arrive at the police department and the business office is closed you may summon an officer by using the callbox located next to the lobby door. The Angels Camp Police Department is located at 200 Monte Verda St.
The main phone number, which transfers over to Calaveras County Sheriff's Dispatch when there is no one actively manning the line, is 209 736-2567.