Newsom Scraps Brown's Twin Tunnel Project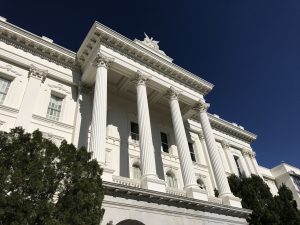 California State Capitol Building

View Photos
Sacramento, CA — Governor Gavin Newsom's administration has withdrawn permit applications for a proposed $19-billion twin tunnel water project.
Governor Jerry Brown had long been proposing to construct two tunnels to carry water from north to south along the Sacramento-San Joaquin River Delta. Each would have been 35 miles long and 40 feet high. Newsom is now proposing a smaller, scaled down project, using a single tunnel. It is expected to cost the state around $10-billion.
It is the second high profile project that Newsom has changed the direction of, having also significantly reduced California's long-term plans for the high speed rail project.