Brake Light Outs Wanted Woman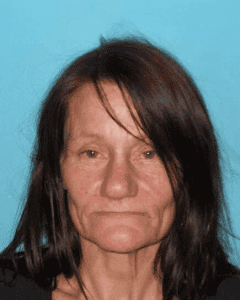 Janice Thompson TCSO Booking Photo

View Photos
Sonora, CA — A late night traffic stop over a broken brake light got a Sonora woman already wanted on two warrants in more trouble with the law.
According to Tuolumne County Sheriff's spokesperson Sgt. Andrea Benson, when a deputy pulled over a Dodge Minivan on Cavalieri Road in Sonora late Wednesday for the vehicle code violation, the driver, 55-year-old Janice Thompson, admitted she did not have a driver's license.
A records check showed it was suspended for DUI. It also noted she had outstanding warrants for her arrest. K9 Zeus appeared on scene to conduct a sniff of the vehicle and alerted to the presence of narcotics inside. A search produced two baggies totaling almost six grams of methamphetamine along with cash.
Thompson was arrested and booked into the Tuolumne County Jail. She faces new charges of possession and transportation of a controlled substance for sale as well as driving on a suspended license.