Farm Bureau Candidate's Night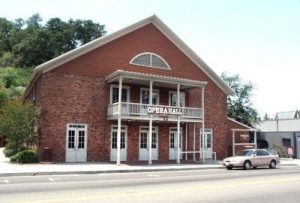 Sonora Opera Hall

View Photos
Sonora, CA — Tuolumne County Farm Bureau Board of Directors will host a Candidate's Night tomorrow, April 18, at the Sonora Opera Hall.
All candidates running for Board of Supervisors positions in Districts 1, 4 and 5, the four candidates running for two judge positions, and most of the Sonora City Council candidates have confirmed they are attending.
California Assembly District 5 candidates; Marc Boyd, Tim Fitzgerald, Frank Bigelow, Rico Oller and Mark Belden will attend, Kevin Lancaster has not yet confirmed.
Running for US Congress District 4, Jack Uppal will be present but incumbent Tom McClintock will be in Washington D.C.
Doors open at 5:30pm to all residents, the event will begin at 6 pm. Each candidate will have four minutes to present an opening statement and then interact with the audience during a three-minute question-and-answer session. Candidates will not debate with one another, but instead field questions directed at them individually.
Sasha Farkas, Tuolumne County Farm Bureau president says, "We want to provide the residents of Tuolumne County with an opportunity to ask the candidates direct questions. If elected, these individuals will have power to impact how we live and work in this county. We want to know where they stand on important issues now, so we can make the most informed decisions on Election Day."
The Tuolumne County Chamber of Commerce will hold a Candidate Night on April 26th. AM 1450 KVML will broadcast the Chamber's question and answer session of the 30 invited candidates.