Seasonal Opening Of Some Forest Roads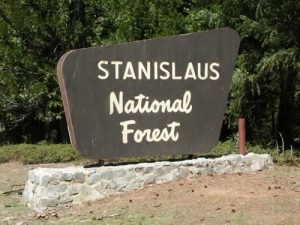 Stanislaus National Forest

View Photos
Sonora, CA — The Forest Service has announced that on April 15, the Stanislaus National Forest will open roads that were seasonally closed.
Motor Vehicle Use Maps (MVUM) are available at all Stanislaus NF offices and contain information on type of vehicle use allowed on the roads and motorized trails. According to Stanislaus Forest Public Affairs Officer, Jerry Snyder, an updated MVUM should be available by late spring which includes additional motorized trails where mitigation work has been completed and is now available for public use.
Forest Supervisor Susan Skalski says, "This has been an exceptional year in the other direction from last year with little snow on the ground until the past few weeks."
Due to recent snow fall, some roads at the higher elevation on Summit and Calaveras Ranger Districts will remain closed. Skalski says, "I encourage forest visitors to contact the district office they are wishing to visit prior to travel to assure the roads are physically open."
Roads behind the Sno-park gates on Highways 4 and 108 remain closed until Caltrans plows them open. The Forest advises caution whenever traveling on the back roads as they have not been maintained and are not plowed. Snow drifts are frequent, take appropriate cautions and come prepared.
Under the MVUM, motor vehicles are allowed only on designated routes and cross country travel is prohibited. Travel management project leader, Sue Warren notes with the map, "folks coming to the forest to recreate will know where wheeled motorized travel is allowed, what vehicles are allowed on which roads and trails, and where people can drive wheeled vehicles over the snow."
Motor Vehicle Use Maps are available at all Forest and Ranger District offices as well as online at www.fs.usda.gov/stanislaus.