Future Regional Development Projects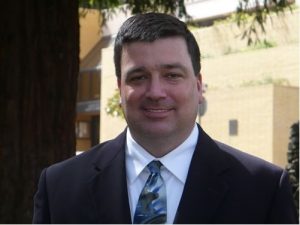 Larry Cope

View Photos
Sonora, CA – The Central Sierra Economic Development District (CSEDD) will meet on Thursday to discuss a list of projects to be submitted for federal funding. They will also discuss the management of CSEDD.
Tuolumne County Economic Development Authority (TCEDA) is under contract to manage CSEDD until June 30th. Economic Developer Larry Cope says that TCEDA submitted a proposal to continue managing it. The CSEDD will make their decision at the meeting.
A project list has been collected for the District to submit to the Economic Development Administration, which is part of the U.S. Department of Commerce. After projects are on the 2012 -2016 list, they can apply for grants when the project becomes "shovel ready".
Two main criteria for these projects are job creation for long-term employment opportunities and public/private collaborations. Engineering, planning studies, and land acquisition are considered for funding.
At this time, after EDA staff review, the list of projects below are what the EDA staff has determined are the type that could qualify for funding. Both the City of Angels Camp and the City of Sonora submitted five projects that will be included in the Comprehensive Economic Development Strategy (CEDS) report but were not put on this list. The total number of projects in the CEDS list for each area are in parenthesis. Funding from private and public sources such as USDA rural development funds will be sought for all projects on the list.
The entire list will be submitted for approval at the CSEDD meeting held Thursday at Camps restaurant in Angels Camp from 2:00 to 4:00PM.
All Counties (2)
Central Sierra Broadband Middle Mile Project
Alpine County (3)
Bear Valley Transportation Lift
Amador County (6)
Carbondale Industrial Park Infrastructure Project
Calaveras County (20)
Calaveras County Water District (CCWD) – Copper Cove Tank Transmission Line and Pump Station
Murphys Sanitary District (MSD) – Tertiary Treatment Plant Project with Ironstone Vineyards
Wilseyville Woody Biomass Product Yard Engineering & Construction Project
Calaveras County Public Works – O'Byrnes Ferry Bridge Replacement Project
Calaveras County Public Works – Mountain Ranch Road/State Route 49 Improvement Project
Mariposa County (21)
Conference & Performing Arts Conference Center/Hotel Project
Artist Colony
Expansion of Business Services
Technology R & D Incubator
Tuolumne County (53)
Dry Creeks Mixed Use Community Project – Jamestown
Yosemite Gardens Park
Broadband Fiber Ring Project
Cowboy Country Guest Ranch
Twin Creeks Mixed Use Community
XtremeWaters Commercial/Tourism on Lime Kiln Road
Hospital Cancer Center – Sonora Area Regional Center
Mountain Springs Mixed Use Community
Yosemite Junction Project
Chinese Camp Downtown Renovation Project
Cooperstown Quarry
Greenley Mono Road Connector Upgrade
Community Stewardship Project
Tuolumne Utilities District (TUD) – New Standard Water Treatment Plant for Commercial Area