The Importance Of The Yosemite Gateway Partners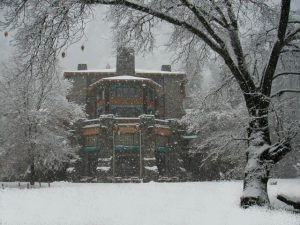 Snow In Yosemite

View Photos
What does Groveland, Mariposa, Oakhurst and Lee Vining all have in common?
All four communities are the major "gateway communities" into Yosemite National Park. This means that a person can not drive into the Park, without driving through one of these four communities.
Bob Asquith, President of the the Board for the Yosemite Gateway Partners, was Thursday's KVML "Newsmaker of the Day".
The not-for-profit organization was designed to foster communication between the Park and each of the four communities.
According to Asquith, the health of all of the gateway communities are of importance and interest to the Park.
The organization began about eight to ten years ago when the commuities complained that the Park operated like an island, with little or no communication with its immediate neighbors.
Now, there are four meetings held inside of the Park each year, that gives the chance for the community residents to interact with Park officials and communicate issues and concerns with each other.
The next meeting will be held on Thursday April 12th from 9am – 2pm, inside of the Yosemite Lodge. There is a fee for the lunch, but the Park entrance fee will be waived for those attending.
For more information, e-mail Asquith at bobasquith@yahoo.com
Additionaly, Park officials must come up with a plan to limit the number of people who use the Merced River within the Yosemite Valley. The plan is needed because of a federal court order that declared all of the land within a quarter mile of the Merced River, as a "wild and scenic" federal designation.
Yosemite officials have come up with an initial draft document and alternatives that outline several ways that the Park can comply with the court order. One draft alternative would decrease the number of valley visitors by twenty-seven percent.
There will be a few public workshops to discuss the draft studies and proposals.
Groveland has just been added to the list. The workshop meeting will take place on April 18th from noon through 2pm inside of the Groveland Community Hall.  
From the combined workshops, a draft study will be available for public comment before the end of this year. The submitted plan is due by the Summer of 2013.