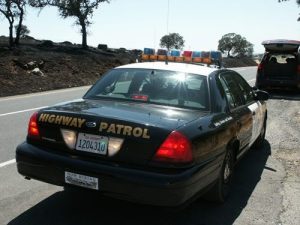 CHP Unit

View Photos
Sonora, CA — The CHP will have more officers patrolling the highways in Tuolumne County over the coming months.
The Sonora Area Office has received a grant from the California Office of Traffic Safety, through the National Highway Traffic Safety Administration.
Highways 108, 120 and 49 have been accident prone over recent years, and the goal is to reduce collisions along the area known as the Sonora Traffic Safety Corridor. From 2007-09, there was an average of five people killed per year, and 139 annual injuries.
"Far too many motorists are being killed and injured in collisions on our local highways," says Lt. Scott Clamp, Commander of the Sonora Area CHP Office. "This grant provides for additional patrol funding and public awareness campaigns to assist us in meeting the CHP's goal of providing the highest level of safety along this traffic corridor."
Lt. Clamp became the new Commander for the Sonora Area Office on March 1st. Outgoing Commander Sam Samra moved to the Los Banos office.
CHP Officer Brad Schultz says extra officers will be out patrolling, notably from April 1st to September 30th. The funding will allow for 1,200 extra overtime patrol hours, equaling around $80,000. There will also be a public awareness campaign urging motorists to drive safely.