Todd Schroeder And Guests Return To Sonora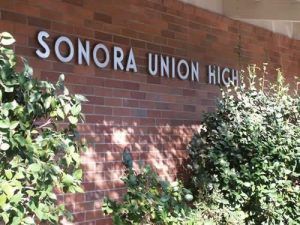 Sonora High School

View Photos
Musician and Composer Todd Schroeder (SHS class of '84) will return to the Mother Lode this Saturday for the Young Artist Grant Benefit Concert at Sonora High School.

Schroeder was Wednesday's KVML "Newsmaker of the Day".
Each time Schroeder performs at Sonora High School, he plays on the school's 1964 Model B Steinway Grand Piano. This is the same piano that Schroeder learned to play as a student. The piano has been completely refurbished, at a 2009 fundraising cost of $16,000.00.
"At one time, I tried to stay away from my series of concerts," says Schroeder, "but Sonora is my heart, my home, my roots and my school."
Joining Schroeder on the stage this Saturday at 7:30 p.m. will be Wendy Tuttle, Sam Harris, Brooke Lundy, Kevin Fischer, Caroline Stainsby, Tim Christensen and Thomas Lauifi.
Tickets are $20 for adults and $10 for students. Please call (209) 532-5511 ext 112 for ticket information.
Proceeds will help fund grants for graduating seniors to further their studies in fine arts.
The "Newsmaker of the Day" is heard each weekday morning on AM 1450 KVML at 6:47, 7:47 and 8:47am