Tuolumne County Supervisor Gray Will Not Seek Fourth Term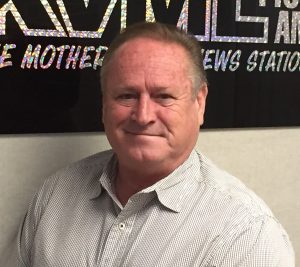 John Gray

View Photos
Sonora, CA — District Four Tuolumne County Supervisor John Gray tells Clarke Broadcasting that he will not seek re-election in 2020.
Gray was first elected to the seat in 2008 by defeating incumbent Mark Thornton. District Four primarily covers the southern Tuolumne County region, around Groveland and Don Pedro, but also includes areas along the outskirts of Sonora.
Gray says, "I've decided that I'm not going to run again. When I ran (for re-election in 2016), I told people that I felt three terms were enough. I think that it has been a real great experience and that we have accomplished a lot."
He adds, "I want to spend more time with my grandchildren. I've retired twice, and I'd like to retire again. I'll be 72 years old. I think it's time to set back and move onto something else."
Highlights of his three terms include helping to bring new revenue to the county for things like the new jail and detention center, and the creation of the Community Resources Agency.
Having been a supervisor during disasters like the Rim Fire, tree mortality and floods, he notes that those events show the resiliency of the county and its staff.
"I thank the people of Tuolumne County very much for the opportunity,  I have learned so much, and met so many fine people. It is a humbling position, and I hope the person that gets in here really takes it serious, and carries the torch to take care of the constituents and people of Tuolumne County."
The primary election for 2020 is still 11 months away, and candidates can only begin pulling papers in September to start collecting signatures in-lieu of filing fees. The Declaration of Candidacy window then opens in November. One candidate has already contacted Clarke Broadcasting about a campaign event for District Four, Dameion Renault, and he says it is coming up this weekend. More candidates will likely emerge over the coming months.
We also reached out to the other supervisorial incumbents up for re-election next year. District Five Supervisor Karl Rodefer is still weighing his options about 2020 and is not prepared to make a statement one way or the other. District One Supervisor Sherri Brennan was not immediately available for comment.