Calaveras Science Fair Winners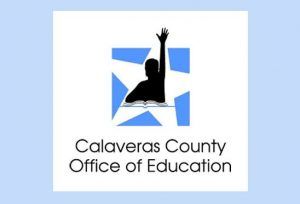 Calaveras County Office of Education

View Photos
San Andreas, CA — 27th Annual Calaveras County Science Fair on Saturday chose three students to compete at the State Science Fair at the end of April.
The following winners were announced:
Best Earth Science and first place winner at the fourth grade level, Miette Hutchinson, from Mountain Oaks for "Liquefaction."
First place, fifth grade level, Ellie Tafjen of Copperopolis Elementary for "Do Redworms Have a Picky Palate."
First place, eigth grade, Bailey Muetterties of Christian Family Learning Center, for "Mark Your Mark!"
First place High School level, Michael Legge of Bret Harte High School, "Natural Inhibitions".
The three who will go on to compete at the state Science Fair in Los Angeles the end of April are as follows:
First place for sixth grade level and Best of Life Scence, Blake Wilson from San Andreas Elementary, for "Blood Pressure"
First place for seventh grade and Grand Prize winner, Alex Woodside, from Mountain Oaks School, for "Sugar In Candy".
For Best Physical Science, Sierra Hedstrom, of Jenny Lind Elementary, for "Drop It!"
The students who competed were in grades four through twelve, won their school's Science Fair or were recommended by their school. Judging includes an interview with the student, or students, and a team of judges. The standards are based on creativity, scientific thought, skill and clarity.
The event was sponsored by the Calaveras County Office of Education and Teichert Foundation.