Hanvelt Continues To Work Through Tough Times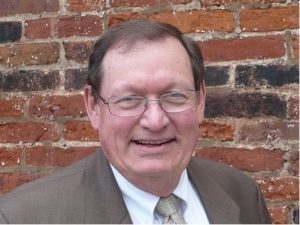 Randy Hanvelt

View Photos
Tuolumne County Supervisor Randy Hanvelt still sees tough times ahead in Tuolumne County.

Hanvelt was Friday's KVML "Newsmaker of the Day".
"In spite of tidbits of good news, the economy really isn't getting better," said Hanvelt.
"We have lots of people seeking jobs and we are going to face decreased revenue once again.
The housing market continues to be flat and that may not change for the next two years.
We need to find ways to do things within our county. Positive things to make a positive difference and improve the economy.
We want to continue to work with Larry Cope in the Economic Development Authority to develop jobs and work with the Forest service to exploit our natural resources.
We know that if we could get wood products out of our forests (and we need to for the health of the forests), there's a market for that.
We are importing wood to our state. If we used our own forests, we would create more family wage jobs in Tuolumne County. If we could create demand for local wood products we would create much needed jobs.
If our revenue continues to go down, more county job cuts will have to be made.
I don't like this. It creates all sorts of new problems into how we serve the people who deserve better than they are getting now. But if we don't have the revenue, then we can not pay for job positions that we simply can't afford.
This is why we need to find better ways and creative solutions."
The "Newsmaker of the Day" is heard every weekday morning on AM 1450 KVML at 6:47, 7:47 and 8:47am