Sonora High Stolen Money Returned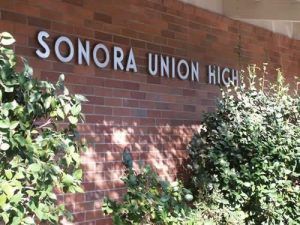 Sonora High School

View Photos
Sonora, CA — The $3,700 taken from Sonora High School last week has been returned, along with additional stolen items.
Police Chief Mark Stinson reports that officers interviewed a "person of interest," an employee at the high school, shortly after the report was filed. The following day the person returned all the cash and submitted a letter of resignation.
On Sunday the person was interviewed a second time, regarding other stolen property at the school. Chief Stinson says the suspect admitted to taking items over the past six months and returned $6,700 worth of stolen property. The items included digital cameras and lenses, new tools taken from the auto shop, wireless microphones and amplifiers.
At this point the Police Department has not released the suspect's name because Stinson says the investigation is still ongoing. An arrest has not been made at this time, and the suspect is cooperating with the Police Department. More information will be released when it becomes available.
To read an earlier story about the missing cash, click here.