Lawsuit Over Voting Rights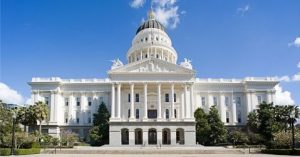 California State Capitol

View Photos
Should offenders in county programs, as part of the AB-109 realignment, have the ability to vote in the June primary election?
That is the focus of a lawsuit filed by the nonpartisan League of Women Voters and two prisoners' rights groups. Inmates in state prison are barred from voting, and there are questions about whether it should also apply to criminals in AB-109 programs. Many offenders will now be on electronic monitoring, rather than serving time behind bars. As it stands right now, they are not allowed to vote, and this is what the lawsuit challenges.
The lawsuit aimed at state elections officials was filed in an appeals court in San Francisco. The decision will impact approximately 85,000 offenders.