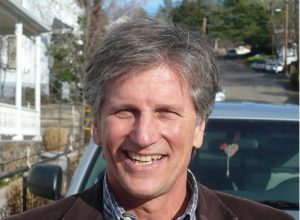 Dr. Todd Stolp

View Photos
Sonora, CA — Cases of influenza have been few and far between in Tuolumne county this Winter.
Dr. Todd Stolp, Tuolumne County Health Office, was Wednesday's KVML "Newsmaker of the Day".
According to Stolp, "flu season is any month, usually from October to March, in which officials expect people to contract influenza."
Dr. Stolp noted that last winter reports of positive tests for influenza started January 25th and peaked February 26th. He noted that hundreds of people likely had the flu last year but many do not report their symptoms and even fewer are tested for influenza. In the winter of 2009 the peak of the reports occurred much earlier at the end of October.
According to an Associated Press report, this year is the slowest start to a flu season in nearly 25 years. Citing CDC officials, it was noted that the flu season hasn't occurred this late since the winter of 1987-1988. The report noted nationally only California in the last two weeks, and Missouri, have documented cases so far.
According to Dr. Stolp numerous cases of RSV, (Respiratory Syncytial Virus) a fairly common respiratory virus, with similar symptoms to influenza have been reported in Tuolumne County this winter.
Influenza is highly contagious, health officials recommend frequent hand washing, coughing into your elbow, and staying at home when you are sick.
The "Newsmaker of the Day" is heard each weekday morning on AM 1450 KVML at 6:47, 7:47 and 8:47am.