Winter Storm Watch Issued For The Sierra Nevada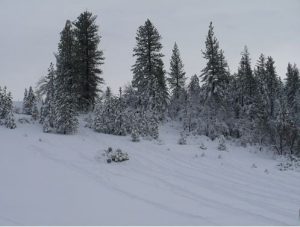 Snow at Little Sweden

View Photos
A small storm system will move through the area on Monday.
Although only light precipitation is expected, the snow levels could drop to as low as 2000 feet.
Snow accumulations in the Sierra Nevada, will range from a dusting to three inches.
Strong gusty winds are expected in the mountains through Monday morning.
Additionally, the National Weather Service has issued a Winter Storm Watch for the Sierra Nevada from late Tuesday night through Wednesday evening.
Half a foot to a foot of snow accumulation is possible above 3000 feet. One to two feet of new snow is expected above 5000 feet.
Winds of twenty to forty mph are likely with gusts ranging from fifty to sixty mph.
For road conditions, click on /traffic