Sheriff Reviews Town Hall Meetings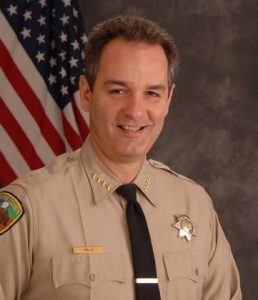 Jim Mele

View Photos
Tuolumne County Sheriff Jm Mele says the recent Town Hall Meetings were a good success.
Mele was Friday's KVML "Newsmaker of the Day".
The first townhall meeting was last week inside of the Sonora Opera Hall. It was attended by Sonora Police Chief Mark Stinson, Sonora City Administrator Tim Miller, Tuolumne County District 1 Supervisor Liz Bass and about thirty other people. 
The second townhall was held last Wednesday at the Veteran's Hall in Twain Harte. It was attended by about fifty people.
According to Mele, the largest concern on the minds of the citizens is AB 109, which is the Criminal Justice Alignment Bill that was signed into state law last yearby Gov Brown. The law makes fundamental changes to California's correctional system.
People questioned the safety of thier communities and wondered if this meant that a new criminal element is prowling the local neighborhoods. As Mele delivered information, many of the citizens left feeling "better but certainly not perfect. It's something we're trying to work through".
Mele continued, "Twain Harte residents also asked about the recent rash of burglaries and wondered what is being done to solve that. We discussed possible leads and gave some advise as to how to lessen the chances of becoming a victim."
The "Newsmaker of the Day" is heard every weekday morning on AM 1450 KVML at 6:47, 7:47 and 8:47am.