Emergency Pipe Leak Repairs To Impact Local Water Service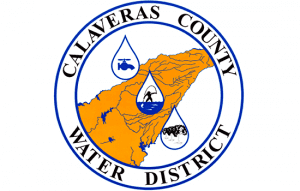 CCWD Logo

View Photos
San Andreas, CA — Two Copperopolis communities will need to conserve water for a few hours this week while a leaking pipeline receives some urgent attention.
According to Calaveras County Water District (CCWD) officials, the residents who will be impacted are those in the Calypso Bay and Poker Flat communities. The slated repair time is Tuesday from 9 a.m. to 2 p.m.
CCWD officials state that during these hours residents should use water sparingly since the two subdivisions will likely experience low water pressure.  As a reminder, CCWD staff will post water conservation signs throughout the neighborhoods involved.
Additionally, they share that impacted customers may experience discolored water — a common occurrence after pipeline repairs — but that the water is still completely safe to drink and poses no risk to public health.
CCWD staff will do a post-repair system flushing to remove discolored water, but some may remain in customers' personal plumbing systems. Those still seeing discolored water may self-flush their system by opening an outside faucet at the lowest point on their properties and running it until the water clears.