California Average Gas Price Now Over $4 Per Gallon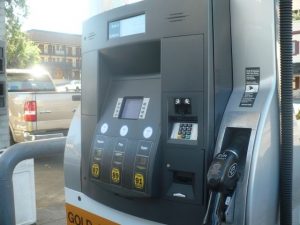 Stock Photo Gas pump

View Photos
Sonora, CA — Gas prices are spiking once again, locally, and across the country.
Industry analyst Trilby Lundberg reports that nationwide, gas prices have increased 13 cents over the past two weeks, 25 cents over the past month and 60 cents over the past 14 weeks. The myMotherLode.com gas price section reports that the average price, statewide, for a gallon of regular unleaded, is now $4.02. The price in Tuolumne and Calaveras counties ranges between $3.65 and $3.79. A station in Del Norte County has the least expensive in the state at $3.29, while a station on Highway 395 near Lee Vining is the highest, at $5.19.
California's average price is $4.02. The nationwide average is much lower, $2.91.