Lack Of Snow Saves County Money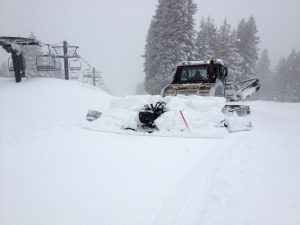 Dodge Ridge Summit

View Photos
Sonora, CA — According to Tuolumne Community Resources Agency 86% less money has been spent on snow removal with this unusually warmer winter.
The Tuolumne Community Resources Agency has provided information about the financial impact that this mild winter had on the County Budget.
The agency pays for road crews and according to Business Manager, Dana Austin, the best way to compare storm data versus last season is to look at how much was spent on snow removal materials. Austin said that she can compare the six month period from July to December for 2010 and 2011. Over all she found that 86% less money was spent this winter. In 2010, $52,600 was spent, and this year through December only $7,200 has been paid out. The numbers for January and February are not yet available.
However, the county does rely on sales tax from tourists that head to the region for snow related winter activities, so it is a give and a take.  For more information read "Warm Weather Impacts Local Businesses".