Calaveras Celebrates Kindness Week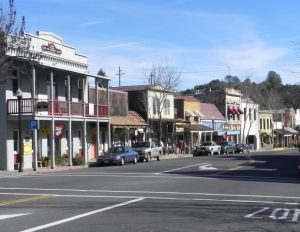 Angels Camp

View Photos
Angels Camp, CA – Calaveras County is sowing some seeds of kindness next week during Kindness week February 14th through the 18th.
13,000 "pass it on" blue ribbons will be distributed to students in every school in the county next week. The ribbons are to be passed on to residents that are seen doing an "act of kindness."
This is the second year that ribbons will be passed out throughout the school system. Last year 22 Calaveras County schools participated. Light blue ribbons were attached to street poles, trees, signs, benches, windows and lamp posts from Arnold to Valley Springs.
Jim Bergantz one of the founders of Kindness Week said, "It will be a chance for people to talk about what it means to be kind," He added, "I think it is important in this day and age for people to be nicer to one another. Hopefully when they see a ribbon, people will ask what they've done."
On January 12, 2010 the Calaveras County Board of Supervisors unanimously passed a resolution to designate a week a year as "Kindness Week" and proclaim Calaveras County as a "Kindness Zone".
The annual Kindness Hero Essay Celebration will take place Tuesday evening during the Angels Camp City Council meeting. Students will read aloud essays about people that have made a difference in their lives. It will begin at 6pm in the Bret Harte High School multipurpose room.
"Seeds of Kindness" started in 1994 when by Jim & Judy Bergantz gave many citizens a dozen roses, free of charge. The stipulation was that one bloom could be kept, but the other eleven were to be given away in the spirit of goodwill & friendship.