Locked Door Does Not Deter Woman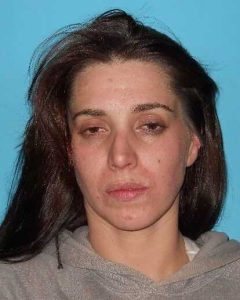 Starley Bunch

View Photos
Mi Wuk, CA — When a Twain Harte woman could not get into a home, she found another way inside, resulting in her arrest.
A call to Tuolumne County Sheriff's Dispatch regarding a disturbance at a house on Highway 108 in Mi Wuk on Monday night brought deputies out to investigate. Once on the scene, deputies learned that 29-year-old Starley Bunch of Twain Harte tried to get into the home through the front door, but found it was dead bolted.
Not deterring her, she went around the house to search for another way in and found an unlocked window, according to sheriff's officials, who report she then climbed through it into the home. That is when she was confronted a man inside and verbal argument ensued. Bunch then allegedly grabbed the victim by the hair and pushed him, causing injuries to his ear and neck, detail sheriff's officials.
Bunch was arrested for the felony attack and her bail is set at $35,000.