Soften Three Strikes Law?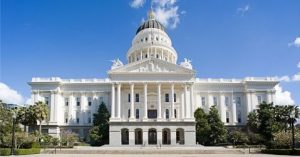 California State Capitol

View Photos
Sacramento, CA — The California Assembly has passed a bill that would ask voters to revise California's Three Strikes law.
AB 327 was supported largely by Democrats, and is designed to save the state money by decreasing prison time for some offenders. The proposed changes, which still have to be approved in the Senate, would require that the defendants third strike to be for a serious or violent felony. AB 327 calls for voters to decide on the issue during an upcoming election.
Assembly Democrats argued that some third strikers are convicted of lower level offenses, but still get the minimum 25 year prison sentence. The vote today in the Assembly was 41-33. District 25 Assemblywoman Kristin Olsen, who represents the Mother Lode, was one of the votes in opposition.