California Debates Health Insurance Laws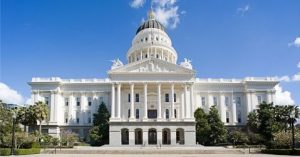 California State Capitol

View Photos
Sacramento, CA — The California Assembly has passed two bills that would mandate that private insurance companies cover treatment for things like mental health issues and autism.
The Associated Press reports that lawmakers approved AB154, which would require insurers to cover the diagnosis and treatment of mental illnesses, and AB171 for coverage of developmental disorders such as autism. They also approved legislation to cover oral chemotherapy treatments and mammograms regardless of age.
The bills still have to be approved by the Senate and signed by Governor Jerry Brown before they would become law. The deadline to pass the legislation in the Senate is this coming Tuesday.